A warm welcome awaits you
With its origins in the 13th century, our church has been at the centre of parish life for generations and remains a focal point in the 21st century, bringing people together, caring for the community and marking significant events in both individual and national life.
Following the decision of the Archbishops of Canterbury and York, our church building is closed until further notice. However, our church remains alive and active in the community through social and other media. We look forward to re-opening the building and to welcoming you once more in communal acts of worship. Meanwhile, we ask that you join us in prayer for all members of this parish and for the wider community.
The current Covid-19 health crisis is challenging the life of our community as never before. Schools, pubs, restaurants, and faith and secular organisations are having to close or find new ways of working. We are all admonished to socially distance or isolate one from the other. The church is responding by maintaining contact with the elderly, the lonely and the vulnerable, and neighbourhoods are coming together to provide invaluable help, support and care for their communities.
If you or someone you know needs help in coping with these challenging circumstances, please phone our parish priest, Rev'd Gill Still on 01803 782301, or speak to a member of the church community.
For practical help and church information, see the Facebook Groups – "Stoke Gabriel Good Neighbours" and "Stoke Gabriel Church"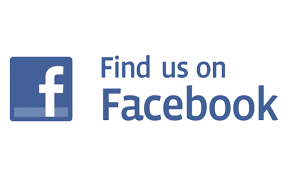 Central to our church life is the support, nurture, protection and safeguarding of every individual, especially the young and vulnerable. Should you at any time have concerns for yourself or others, you should contact our Safeguarding Officer or the Diocesan Safeguarding Advisor  or, in the case of young people, the Children's helpline – Childline 0800 11 11. Follow links for names and contact details. For Church Policy on Safeguarding click on Policy Documents. 
Parish Church News Media
During the current health crisis, the monthly parish magazine will be available for download from this page. Our printer, Julie, is ill and we cannot distribute the magazine in the usual way. We apologise to our advertisers for not being able to include their advertisements this month; we hope to put that right for May. The weekly Pew Sheet (published on Saturday) is available as a linked file from this page. The Totnes Mission Community Newsletter is also available as a linked file from this page.